Scrap Car Removal in Sydney
Want to get rid of your old, wrecked or unwanted car? ScrapCars4Cash offers fast and reliable scrap car removal in Sydney.
ScrapCars4Cash can help you to finally remove your unwanted car; don't let that awful eyesore sit in your property sit there any longer and exchange it for some cash to fill up your wallet. We pick up unwanted vehicles from all over Sydney and we will even do the full service, from the removal of your vehicle, quote and purchase of your old car.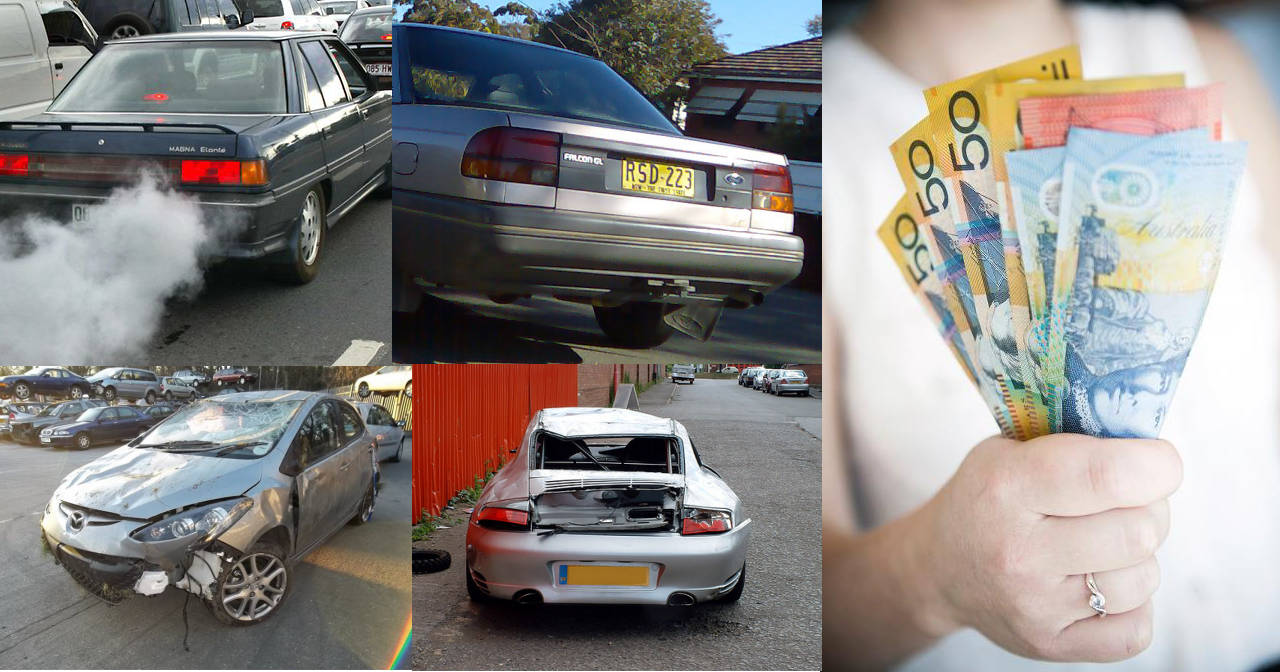 We are a reliable and professional business with a team of experts that is fit and qualified to give you fair and accurate prices according to the value of your car per appraisal of our experts. As a reliable business, we offer fast and efficient scrap car removal in Sydney to ensure you get your rid of your car and get your cash fast.
What is the best part about getting your scrap car removed from your property? That you get paid for it! By getting an old or unwanted car removed you are not only doing yourself a favour, but you are also helping our environment. By selling your car to our experts at ScrapCars4Cash you are also contributing to the recycling of inorganic materials. So do yourself and the environment a favour by contacting ScrapCars4Cash to remove your unwanted vehicle.
To find out more about our prices, services and service etiquette, give us a call or send us an e-mail and find out what makes us one of Sydney's top choice for scrap car removal, scrap car sell and the most reliable car wrecker in town, contact us today and get some quick cash in your wallet.
Remember who the most professional, trustworthy and reliable car wrecker in Sydney is, ScrapCars4Cash is at your service.